Recyclable printable t-shirt vinyl - Colourprint PUR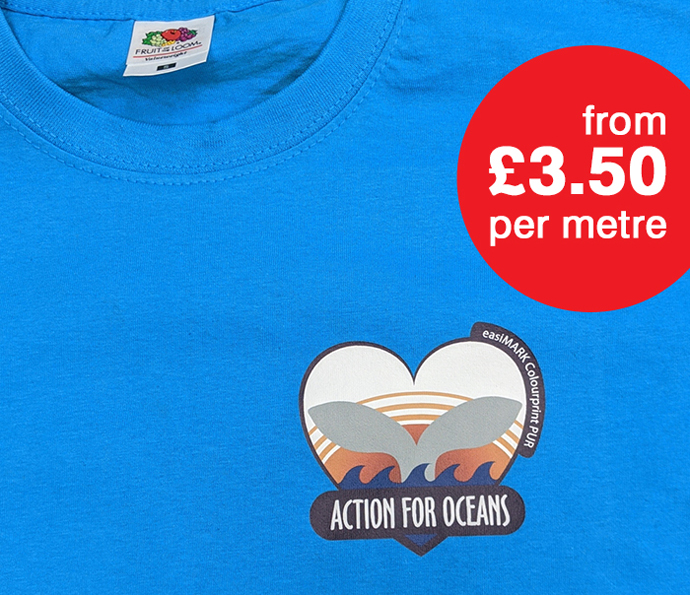 easiMARK Colourprint PUR printable and recyclable t-shirt vinyl
easiMARK Colouprint PUR is a PVC free matt white printable t-shirt vinyl with a water based polyurethane coating and a recyclable backing paper. This printable garment film can be used for a wide range of applications including nylon and coated polyester. Suitable for use with Solvent, Eco Solvent and Latex inks.
---

More about easiMARK Colourprint PUR
easiMARK Colorprint PUR is the perfect choice for those who want to reduce their environmental impact whilst still creating stunning personalised t-shirts. You'll lose no print quality either - easiMARK Colourprint PUR produces fantastic print results using solvent, eco solvent and latex inks.
---
Use easiMARK Colourprint PUR with...
---
The easiMARK t-shirt vinyl range
The easiMARK range of t-shirt vinyl and heat press products has everything for your personalisation business. T-shirt vinyl heat presses and consumables for every need.
---