Choosing Your Chapter 8 Kit
It's sometimes difficult to know which type of kit and which material will be best for your needs. This page will offer information to find out which is right for you and get some more tips and advice about all things relating to Chapter 8 Kits.
---
Send Us Your Chapter 8 Kit Question
---
Choosing The Right Chapter 8 Kit - Step 1
Find out the make. model and year of manufacture for the vehicle that the Chapter 8 kit is for.
---
Choosing The Right Chapter 8 Kit - Step 2
Next, you need to know whether the vehicle will be working on roads with a speed limit of under 40MPH or over 40MPH. This will determine which materials you have to choose from. When you know this, simply use the guide below to choose the material you need.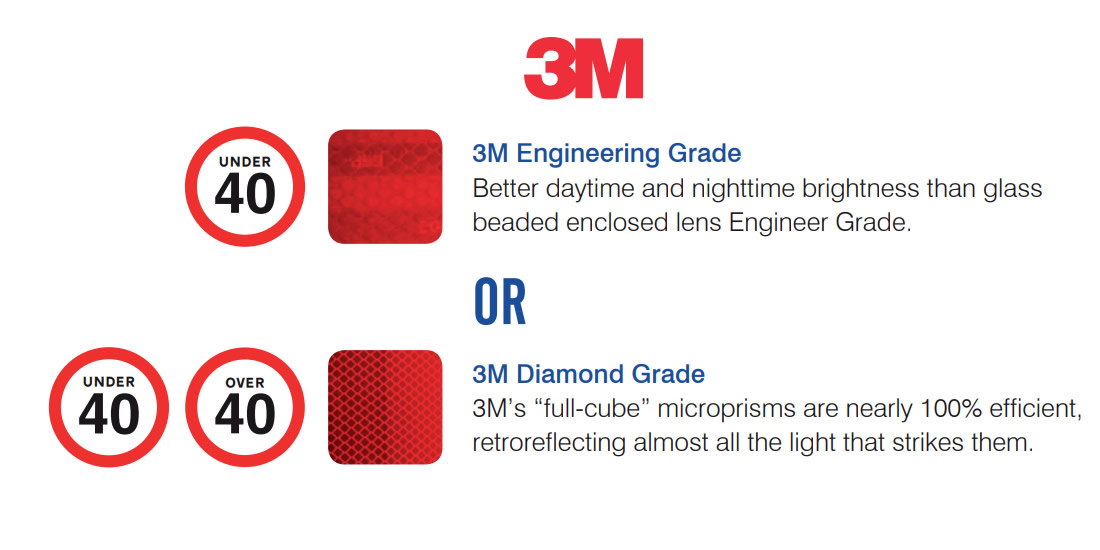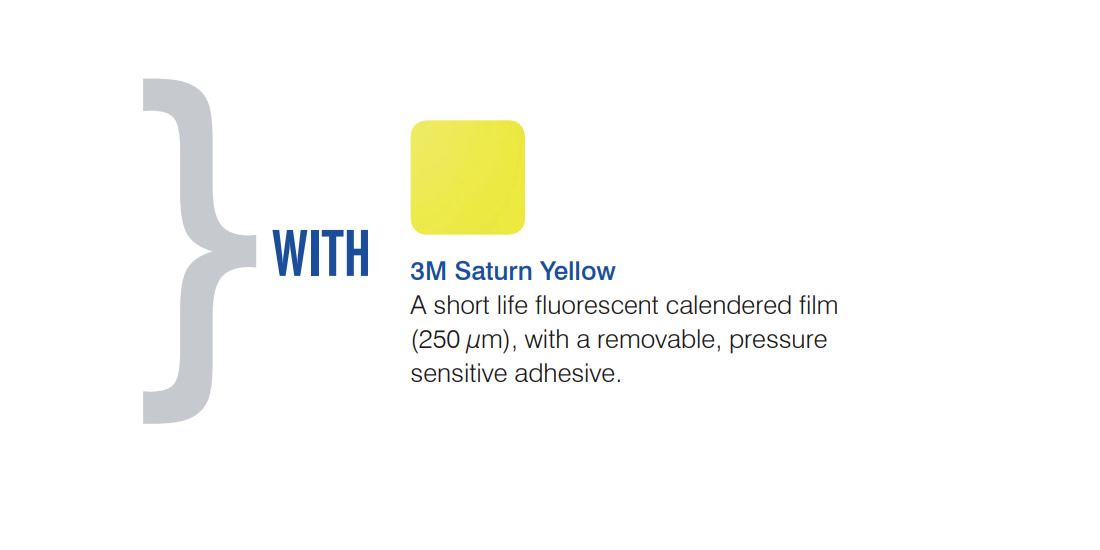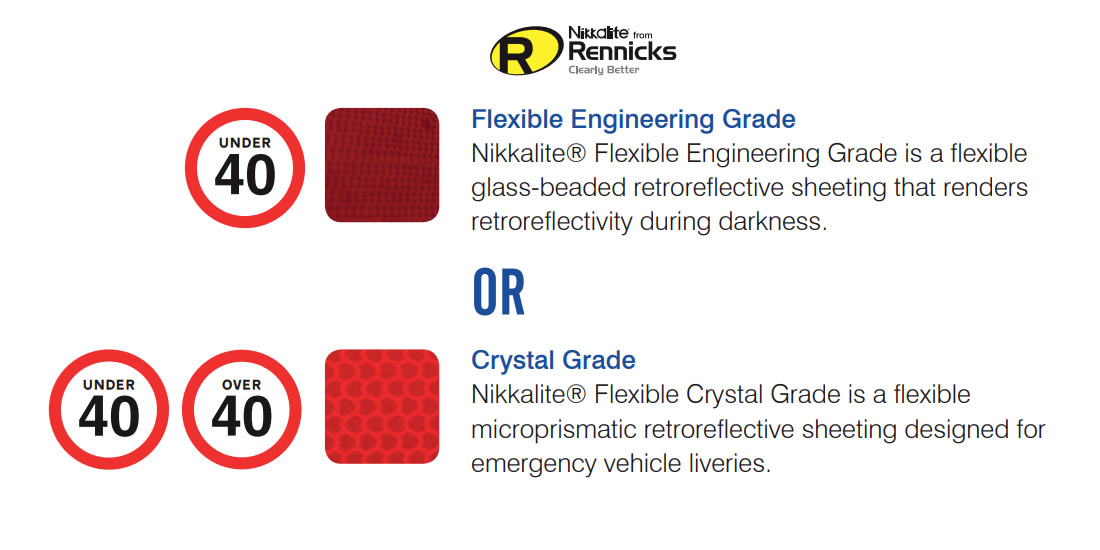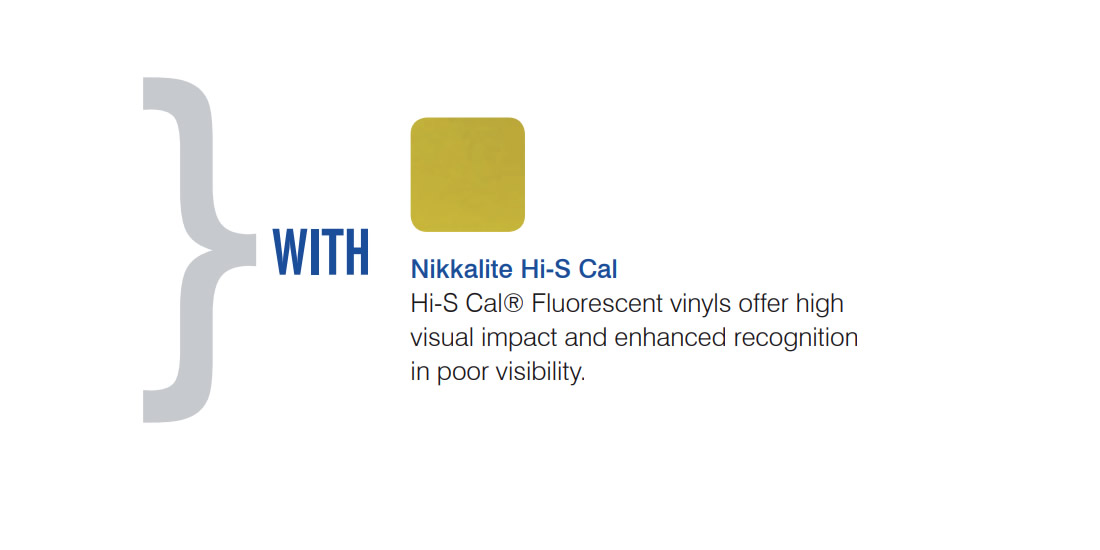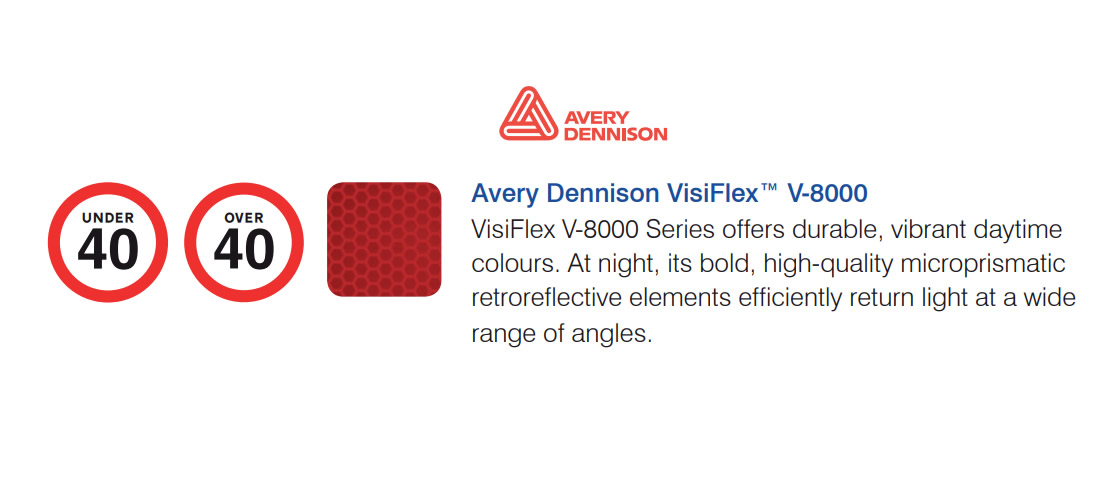 ---
Choosing The Right Chapter 8 Kit - Step 3
Choose the coverage that is required - full rear, full glazed or half rear.

---
Order Your Chapter 8 Kit - Step 4
Order you Chapter 8 Kit here
---
Differing Chapter 8 Kit Options
There are different kit options available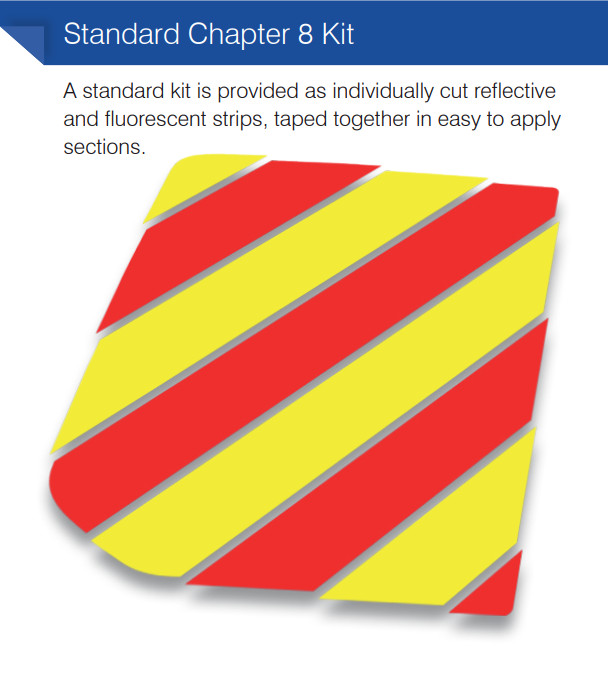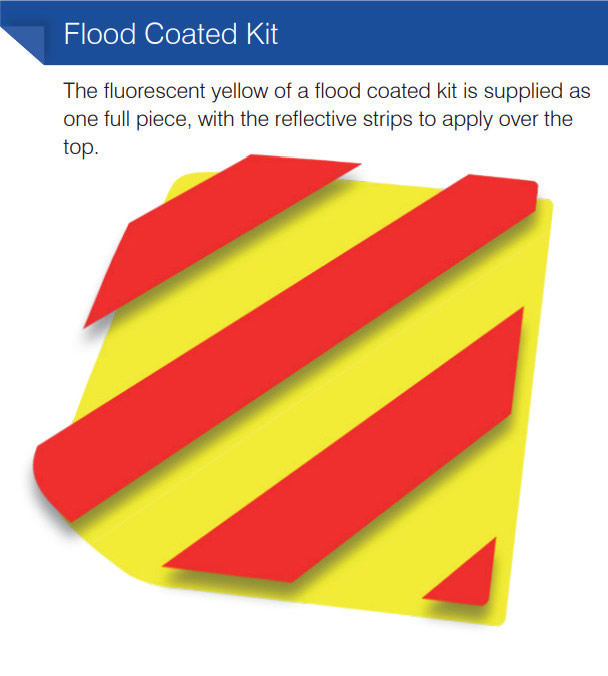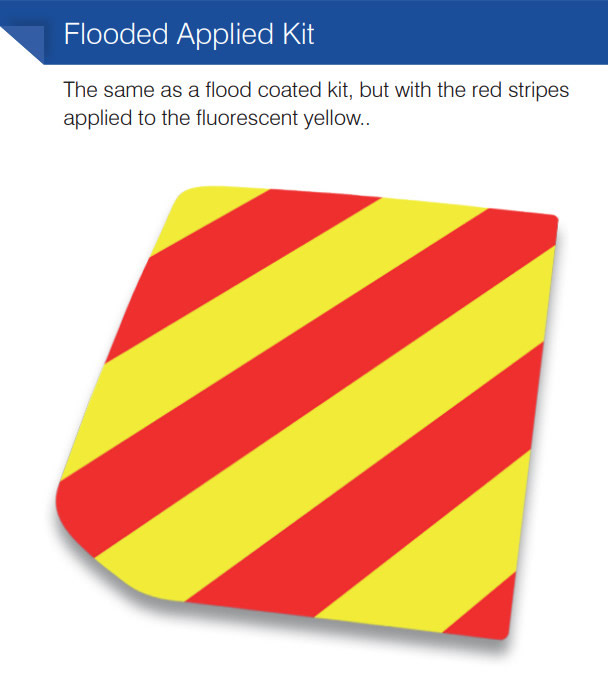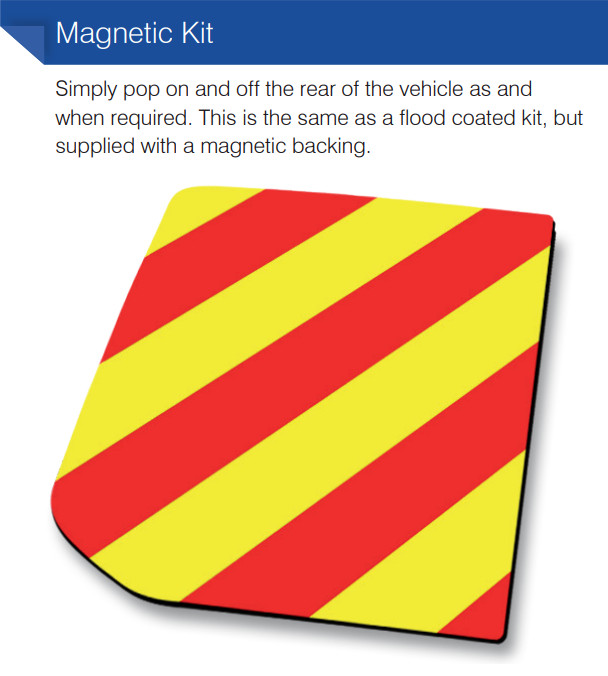 ---
Frequently Asked Questions For Chapter 8 Kits
Q. Why is the usage of the vehicle so important? i.e. why do I need to know the speed limits of the roads where the vehicle will be working?
A. This information helps you choose the right material for your kit and ensures that you meet safety requirements that are expected by the Department for Transport. Some reflective materials give a greater 'reflectiveness', providing higher visibility which is required on faster roads. More information can be found in this document.
Q. Can I give you any extra information to make sure the kit I order is right for my vehicle?
A. Absolutely! When placing your order, simply type your vehicle registration number or VIN number in the comments box during checkout. Our team will then double check your order for you before sending it to production. All customers will be emailed a proof to check and approve before production begins too.
Q. How do I choose the type of kit that I need?
A. It all depends on how you would prefer to apply your Chapter 8 kit and also whether you would like the kit to be on the vehicle all the time. Our standard kits are supplied with each reflective and fluorescent strip cut, although they are delivered to you taped together in sections ready to apply (so not all jumbled up!). For quicker applications, our flood coated kits are popular. This is where the fluorescent yellow for each section is supplied as a whole piece, with the reflective red strips cut to apply over the top. We can also supply your Chapter 8 kit in whole sections of fluorescent yellow with the reflective red strips already applied to them – this is the flooded applied kit and for some the easiest to apply to their vehicle. If you don't need the kit on your vehicle all the time and would like it to be easily removed, then the magnetic kit would be right for you. The magnetic Chapter 8 kit is produced in magnetic sections, so that you can easily stick it to your vehicle and remove it whenever you need to.
Q. Do you supply extra bits for my kit?
A. Yes, we do! Items such as Highway Maintenance and Abnormal Load decals are available from our Chapter 8 Decals section, along with ECE104 tape for the sides of vehicles too. If you have any other items in mind that you don't see listed in this section please just call our team on 01246 570570 – we can produce anything you may need!
Q. What if I damage a piece while applying it?
A. Just contact us and let us know which piece has been spoilt and for a small charge we will send you a replacement. The replacement piece will colour match perfectly.