Affordable, easy to apply digital print media from Ritrama
Ritrama digital print products are perfect for all things large format - there are digital medias for 3 year, 5 year and 7 year applications including products for blockout purposes too. Choose from matt or gloss finishes - there's even a product which is a print and laminate in one!
Here, we've focused on the Airflow products from the Ritrama digital range. These easy to apply digital medias offer fantastic print results and are available as 3 and 7 year durabilities.
---
3 YEAR DIGITAL MEDIA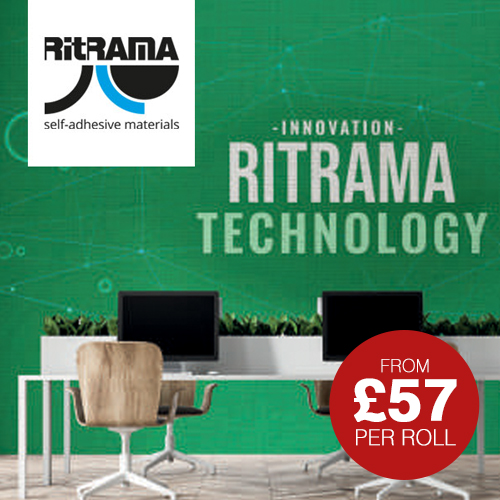 RITRAMA RI-JET 100 HOP GLOSS WHITE
RI-JET 100 Gloss HOP Permanent Airflow is a monomeric gloss digital vinyl suitable for indoor and outdoor use. This high opacity film has a special airflow adhesive pattern which allows easy and fast application. RI-JET 100 gives excellent print results with HP latex printing and UV, solvent and eco-solvent printing and latex. Find out more >
---
---
7 YEAR DIGITAL MEDIA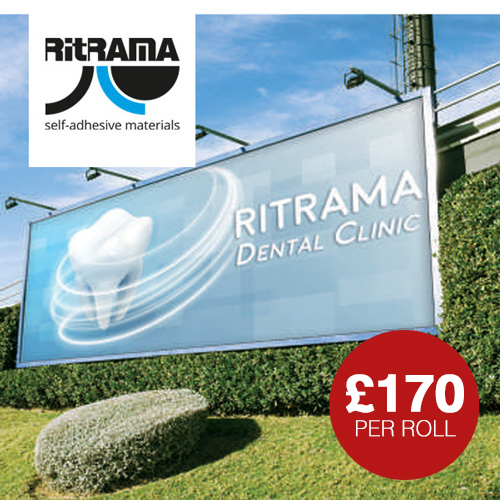 RITRAMA RI-JET 75 BLOCKOUT AIRFLOW OPTIMA GLOSS
For up to 7 years durability and a truly versatile product, RI-Jet 75 Blockout Airflow Optima Gloss White is the one for you. This product has a permanent grey adhesive, which provides great blockout properties and has an airflow system within the liner which allows for really easy application. Find out more >
---
If you have any questions about any Ritrama digital products please call to speak to a member of our team on 01246 570570
---