Avery Visiflex V-8000 reflective stripe rolls now available
Avery Visiflex V-8000 is a high quality reflective vinyl which resists water and dirt and requires no edge sealing during conversion.
Developed for the Emergency Service market, this product provides outstanding reflectivity and visibility to any vehicle requiring safety markings.
Avery Visiflex V-8000
Solid metallic layer eliminates edge sealing - saving you time during conversion

Can be applied in any orientation and still provide consistent performance

Easy to apply, conforming to simple curves

Striking day and night time appearance

Can be printed and cut

25mm, 50mm, 100mm and 150mm wide stripe rolls now available. Also 610mm and 1220mm rolls.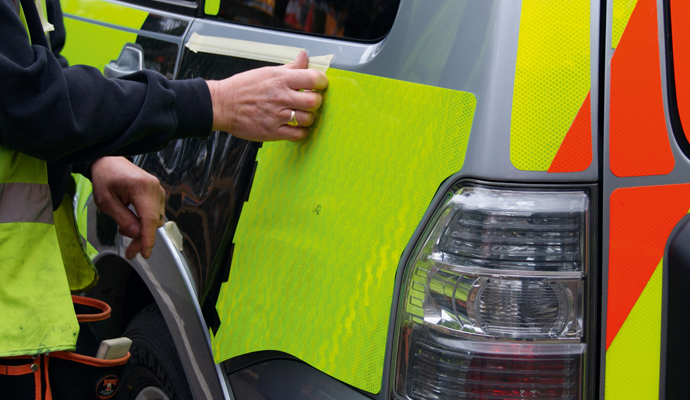 AVERY VISIFLEX V-8000 STRIPE ROLLS
Now available as stripe rolls at 25mm, 50mm, 100mm and 150mm.
Reflective stripe rolls offer a quick and easy way to add relective visibility to fleet vehicles, as an accent to corporate livery or as an added extra to a vehicle that has a Chapter 8 rear chevron kit.
Stripe rolls can be trimmed to the required length with no need for edge sealing - Avery Visiflex V-8000 is a self seal product.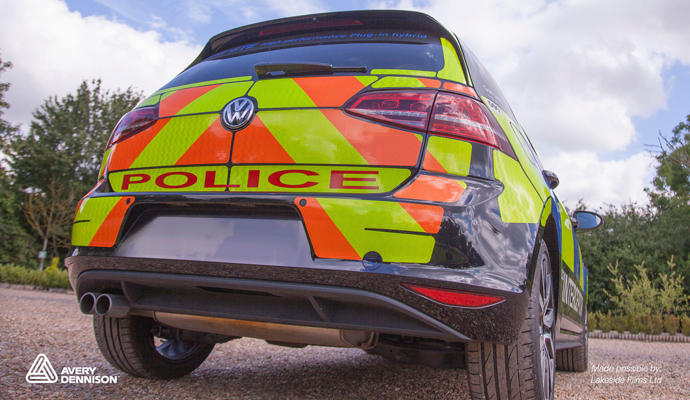 Need a little more advice?
Our knowledgable team are on hand, ready for any questions you may have about Avery VisiFlex V-8000 - give us a call today on 01246 570570.