Check out the amazing fine detail on this hoodie design
When Gordon from Restoring Memories received a request for a VERY intricate design from his customer, it was a bit of a head scratcher.
It was a great design and really eye-catching. But how on earth would something so intricate reproduce with heat transfer film?
One call to our sales team and he was advised that easiMARK Evoflex would be the best product for the job.
Here's how it went…
The Design
This design would be the most intricate design that Gordon had ever undertaken. The lion's face was made up of lots of fine lines, curves and patterns and was like nothing that Gordon had created using heat apply garment film before.
The plotting began
Sometimes when a very intricate design is cut from garment film, edges can lift and parts of the design can sometimes be lost. But with easiMARK Evoflex, Gordon found that these things were not an issue. Cutting went really well and now it was time to weed! With a deep breath and a cup of tea at the ready, Gordon set to work.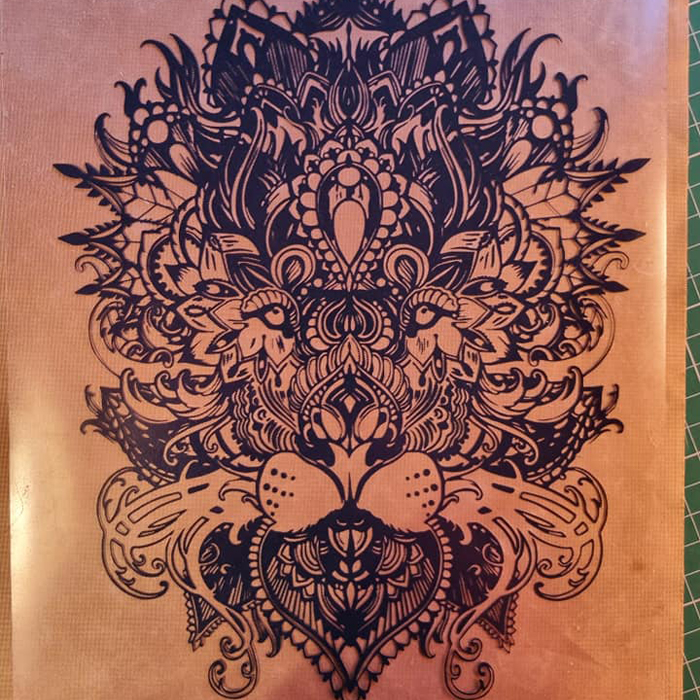 The weeded design
A little while later and the design was weeded and ready to press. It looked great and Gordon was looking forward to seeing how it would look on the hoodie. But would any of these fine details be lost when heat applying to the garment?
Thanks to the properties of easiMARK Evoflex, this wasn't a problem either!
---
In Gordon's words...
"All I can say is WOW!
It cut perfectly and weeded with no swear words! It pressed and attached to the hoodie like a dream."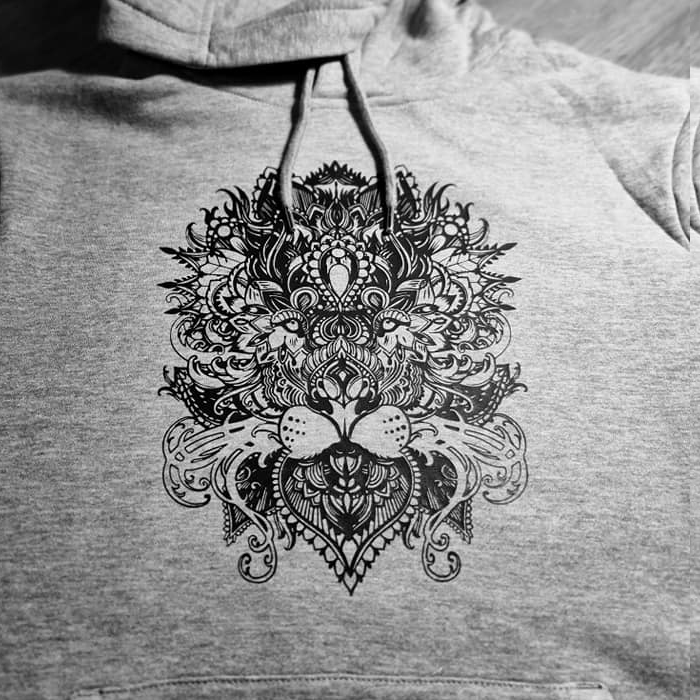 ---
Want to give easiMARK Evoflex a try?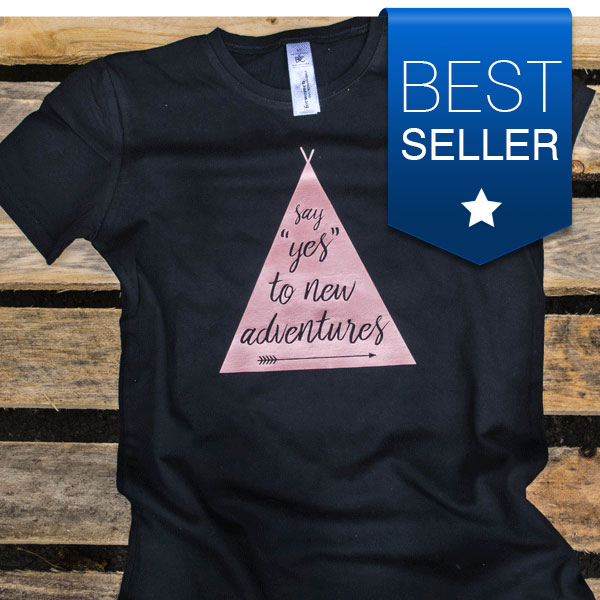 easiMARK Evoflex is an easy weeding heat transfer film which is super stretchable with a strong covering power. It is available in a large range of vibrant colours - view the colour swatch here.
---