Exciting additions to our range of high quality application tapes

R Tape Conform 4050RLA® is a medium tack paper application tape for masking small and mid-sized die cut or pre-spaced vinyl and printed graphics. The RLA® Release Liner Adhesion means that the tape doesn't "dog ear" and stick together. R Tape Conform 4050RLA® always lays flat with no edge curling, wrinkling or tunnelling.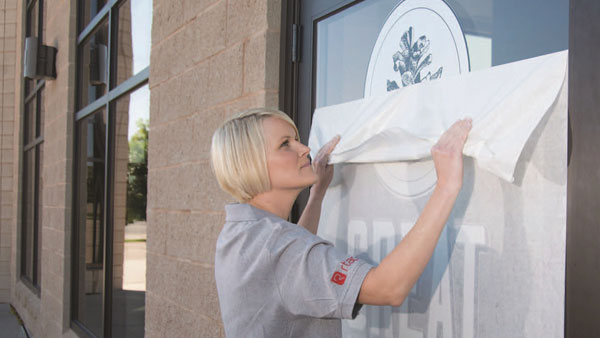 With prices for a 610mm wide roll from as low as £37.90 and 6 widths available as standard, R Tape Conform 4050RLA® offers a fantastic choice at a great price.

The two Poli-Tape products to join our range are both transparent films, suitable for all types of vinyls.
Poli-Tape 100 transparent Polyethylene film is suitable for the application of lettering and logos cut from all types of self-adhesive vinyl. It has a strong initial tack to the vinyl and leaves no residue when removed, even after a long period of time. The adhesive on Poli-Tape 100 ensures that the tape is easily unrolled and it conforms well to irregular surfaces.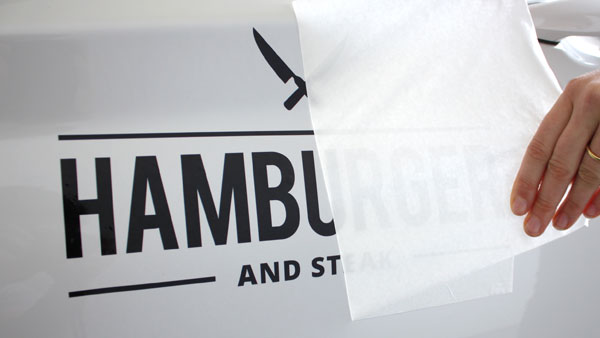 The second Poli-Tape product is Poli-Tape 160 transparent application tape, which is a single sided embossed Polypropylene film. It is suitable for use with cast or calendered, matt or gloss vinyl and does not stretch, curl or wrinkle.
Poli-Tape 160 is suitable for wet application and can be easily removed after application, even after being left for a long period of time.
You can find these fantastic new products in our application range online – we're sure that between the R Tape, Poli-Tape and Unitac products you'll find a quality application tape to suit your needs. Have a browse and find your best match here.