More choice then ever on application tape
You can now order Unitac application tape at four more widths, giving you the most choice we've ever been able to offer online. Unitac rolls are now available to buy at 100mm, 150mm, 200mm, 305mm, 610mm and 1220mm widths.
Buy Unitac application tape online here >
So, now you can choose from many more widths on application tape online with numerous quantity discounts on each width. But don't forget - if you really want to get the most value from your application tape, you can buy a 1220mm log and let us know what slits you need, absolutely free.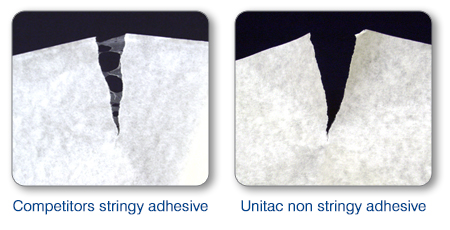 Unitac application tape
Medium to high tack application tape
100 yards on a log
No stringy adhesive when tearing
High quality, low cost application tape
Easy handling, application and unwinding