NEW Reflective and fluorescent vinyl products from Orafol
With a few new additions to our Orafol range of reflective and fluorescent products, we thought this was a good opportunity to give you an overview of what's now available. With the addition of ORALITE 5510 reflective black and ORACAL 7510 RapidAir fluorescent vinyl, we think you'll find fluorescent and reflective products for just about any use!
---
NEW! ORALITE 5510 ENGINEER GRADE REFLECTIVE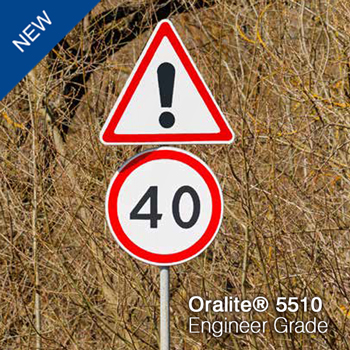 Oralite® 5510 Engineer Grade is a reflective vinyl for long term outdoor applications. It is weatherproof, self-adhesive and has excellent corrosion and solvent resistance.

AS LOW AS £6.24/m
7 years outdoor durability
Suitable for printing
Excellent adhesion to metallic surfaces
---
NEW! ORACAL 7510 RAPID AIR FLUORESCENT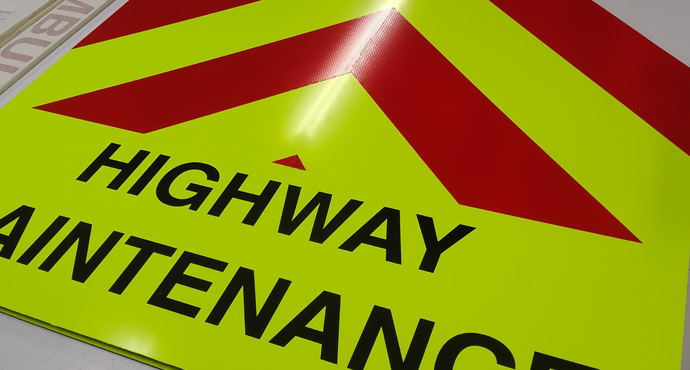 ORACAL 7510 RapidAir fluorescent vinyl has RapidAir technology, which allows quick and easy bubble-free application, especially useful when applying over large areas.
Especially effective in twilight and conditions of low visibility
Quickly and easily smooth away any bubbles
Designed for vehicle livery, warning signs, name plates and any sign requiring high visibility

Available by the metre at 610mm and 1220mm wide
---
TEAM ORACAL 7510 RAPIDAIR WITH THE FOLLOWING PRODUCTS FOR DURABLE CHAPTER 8 KITS WITH FULL MANUFACTURER WARRANTY
ORACAL 7510 RapidAir fluorescent vinyl can be used together with Oralite 5400 and
Oralite VC 612 to create easy to apply, long lasting Chapter 8 rear chevron kits.
---
---
Need a little more advice?
If you'd like to know a little more about any of the products mentioned above, give our friendly team a call today on 01246 570570.
---