Product Launch - Ritrama L100 and Premium Sign Vinyl
Quality? Yes. Durability? Yep. Great colour range? Certainly. Affordability? Absolutely! Ritrama L100 and Premium vinyl ranges tick a lot of boxes for those involved in making signs.
Choose from a range of vibrant colours in either 4/5 or 7 year durability for indoor and outdoor use. With fantastic price points at no cost to quality, Ritrama vinyls could be your new go-to product.
Ask us about Ritrama L100 and Premium vinyl today on 01246 570570.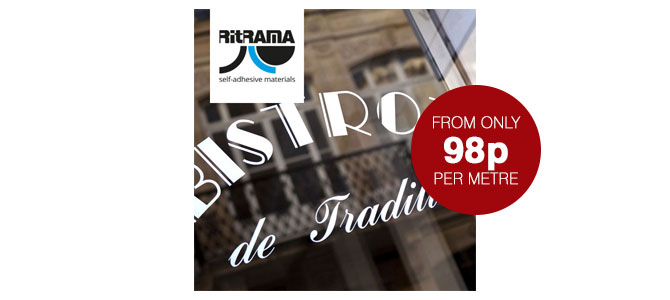 Ritrama L100 gloss monomeric vinyl is ideal for short to medium term applications. With an outdoor durability of 4/5 years (3 years for metallics) and 33 colours available, Ritrama L100 offers brilliant choice at a great price.
Monomeric gloss finish vinyl
Acrylic permanent adhesive
Excellent water resistance, allowing wet application
Short to medium term application
4/5 year outdoor durability
CLICK HERE TO FIND OUT MORE AND BUY ONLINE

Click here to view sign Ritrama sign vinyl online or call 01246 570570 to discuss your requirements with a member of our sales team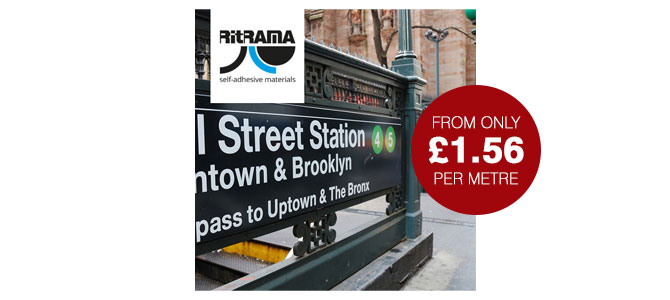 Ritrama Premium polymeric vinyl is ideal for long term outdoor signage. With an outdoor durability of 7 years on black and white (6 years on all other colours) and 43 colours available, Ritrama Premium also offers high conformability on extremely curved surfaces.
Polymeric gloss finish vinyl
Acrylic permanent adhesive
Excellent water resistance, allowing wet application
Long term application
7 year outdoor durability
CLICK HERE TO FIND OUT MORE AND BUY ONLINE