Some top tips for choosing the right heat press
A heat press can make such a difference to your personalisation business. Choose the wrong one and life could be very frustrating. Find one to fit your business needs and enjoy easier pressing and increased production.
With that in mind, we've started to put together a list of the most important things to consider when choosing a heat press for your business. Here's our starter for ten...


WHAT TYPE OF ITEMS WILL YOU BE HEAT PRESSING?
There are many different types of heat presses available and one of the first things to consider when looking around is what you will be using your press for. Are you concentrating solely on t-shirts and sweatshirts? Or are there more complicated or unusual applications involved?
Many heat presses offer the option of an interchangeable base platen, allowing for different sized application for t-shirts, sweatshirts and other garments. This gives you the freedom of choice whilst still using just one press.
For more specific or unusual applications you may need something like a cap press for baseball caps and hats or even a heat press for applying transfers onto sports balls.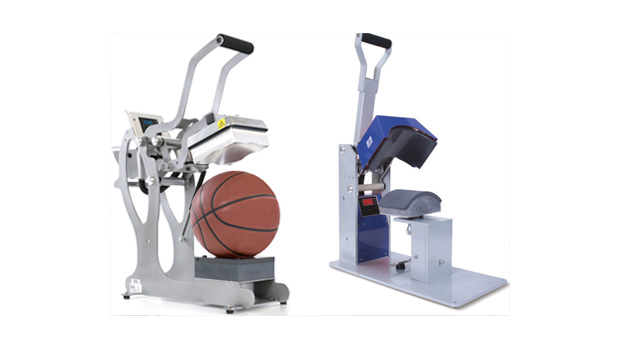 HOW BUSY IS YOUR PRODUCTION DEPARTMENT?
Time saving features on many heat presses can be essential to some personalisation businesses. Heat presses with two base platens are available which could literally double production times. Features like automatic opening allow you to undertake other tasks, leaving the heat press to open when pressing time is up (as seen on the Hotronix Air Fusion IQ).
The Dual Air Fusion, Air Fusion and Fusion heat presses have extremely easy threadability - garments can be threaded onto the press, heat applied on one side and then quickly turned around to press on the reverse without the need to remove the garment from the press.
But these features aren't always required by everyone. Maybe you're a start up business, or would like a heat press as an add on to your existing personalisation services. A press such as the Clam Basic could be just what you need to fulfill your requirements. It still has many useful benefits, but at a fraction of the cost of some other heat presses.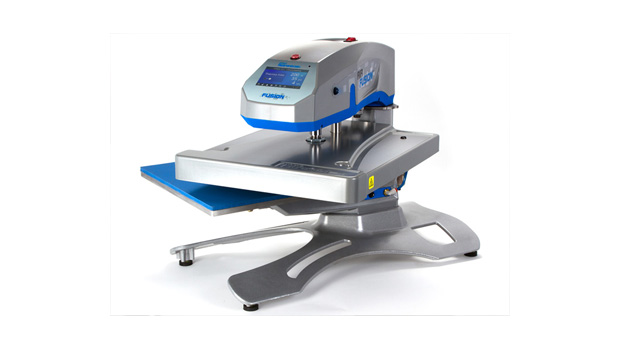 WHAT LEVEL OF ACCURACY WILL BE REQUIRED?
If you are pressing large volumes, all the same design and application and for the same customer, then accuracy will be of paramount importance. Features from your press can go a long way to help maintain this accuracy - such as digital time, temperature and automatic pressure adjustments. A digital pressure display is a function that is available on the Hotronix range of heatpresses.
The laser alignment feature on the Dual Air Fusion IQ is a great time saving feature, but also ensures correctly and accurately aligned transfers too.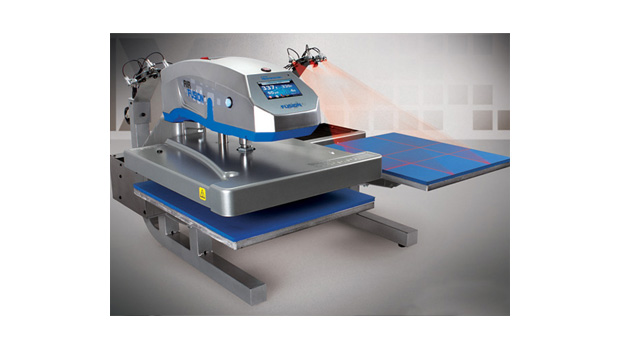 We hope this checklist has given you some helpful tips for finding the right heat press for your business. If you have any questions about heat presses or garment personalisation, our team will be happy to help on 01246 570570 or you could visit the personalisation section of our website.