Application tips for Avery Window Tint Film NR Pro
Avery Non-Reflective Films are amongst the leading heat rejection films for keeping cars cool and comfortable. With 4 shade options available and with a 5 year warranty, it's a popular choice for many involved in vehicle modification. But are there any important things to bear in mind during application? We delve a bit further to find out...


APPLYING AVERY WINDOW TINT FILM - THINGS TO REMEMBER


CLEANING IS VERY IMPORTANT
The first thing to do is to make sure that the vehicle is in a dust-free and well lit environment. This will minimise the risk of any dirt becoming trapped and interfering with the tint and good lighting will give you optimum visibility during application.
Soapy water and a surface cleaner, such as Avery Surface Cleaner will be needed throughout the application process to clean your surface correctly.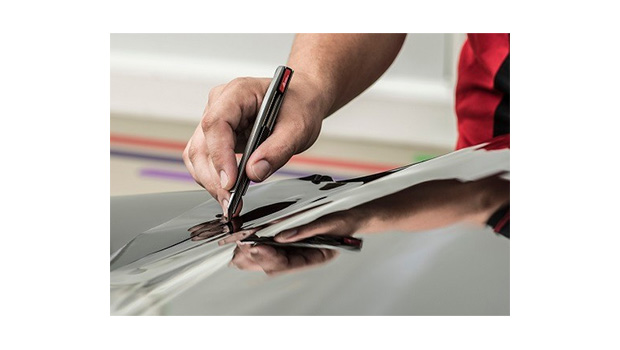 USE A HEAT GUN TO SHRINK THE FILM TO SHAPE
When working on the outside of the window, use a heat gun to shrink the tint to the shape of the window. Air channels and tunnels should be removed with a squeegee, such as this one here.



TOOLS FOR THE JOB


Other items needed during application are:

A window film squeegee, a lint free cleaning cloth, a professional heat gun, a glass scraper and a spray bottle (for the soapy solution)


CLICK HERE FOR A COMPLETE APPLICATION GUIDE

TOP TIP: Use a permanent marker to show on the film where to trim to the exact size of the window.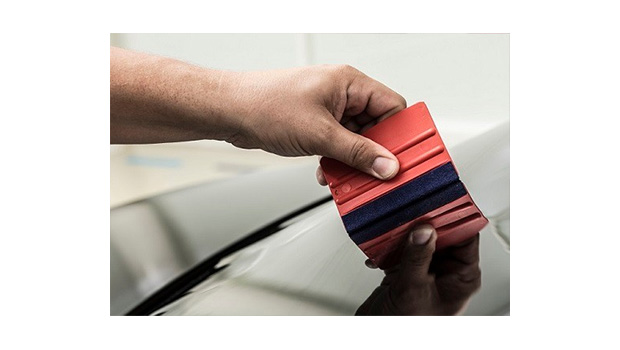 TO FINISH OFF
As a final step, wrap absorbing paper or a cloth around the squeegee and re-squeegee the edges of the film to avoid any lifting. Ensure enough time for drying - the film should be allowed to dry for two weeks after application. This just means that the windows shouldn't be opened or cleaned during this time.
For a full application guide for Avery Window Tint Film NR Pro click here. You can also find out more about Avery Window Tint Film NR Pro here >